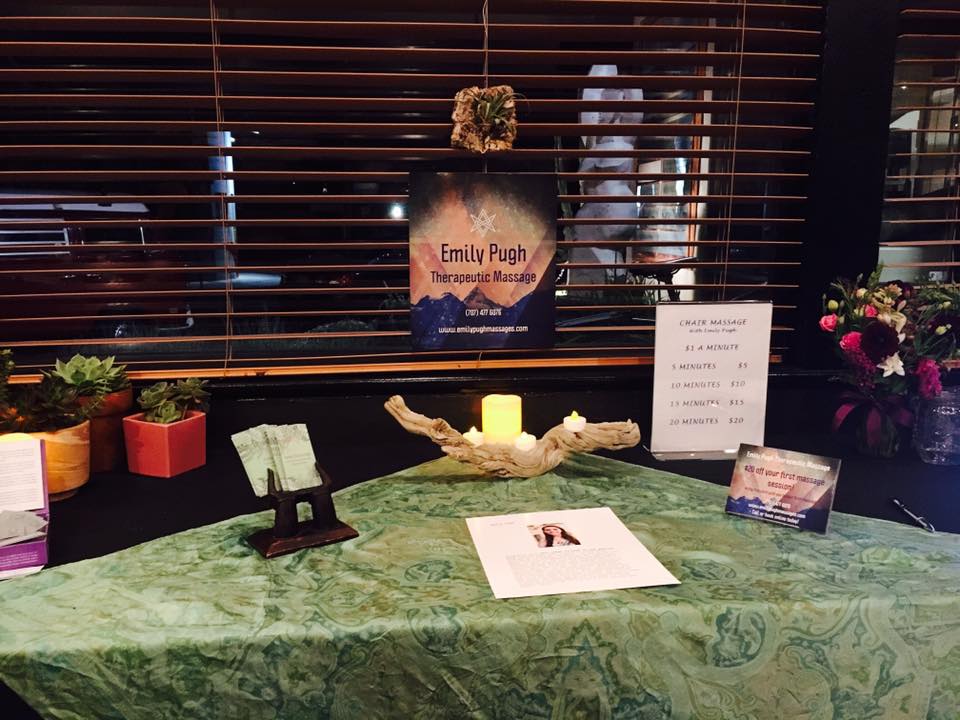 Massage is a wonderful addition to any event, occasion or a great gift for your office!
You can hire me to do chair massage or full table massage depending on your needs. Spice up your Christmas party, a bachelorette weekend, baby shower or birthday celebration. Bring me in to your office during the week to support your staff or coworkers!
Pricing depends on length of event and people attending.
Contact me for specific details! (707) 477 6076 emilymassage@me.com