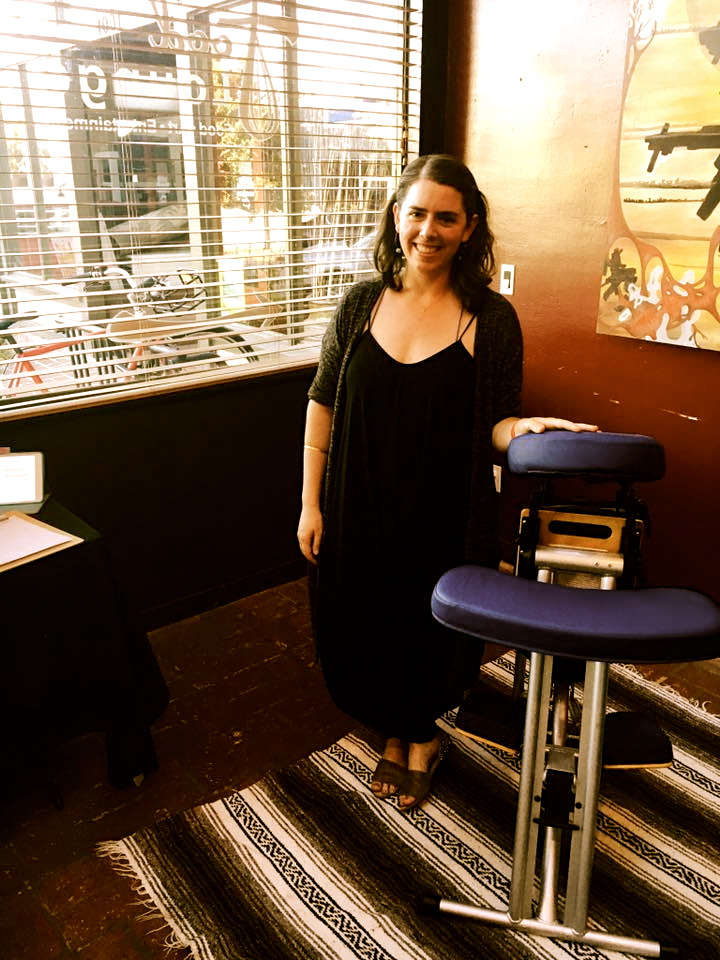 "I have been receiving massage from Emily for over two years and highly recommend her services to everyone! Under her care, I have learned new ways to take care of my body, not just through massage but also through her encouragement and self care tools she provides at each session. She is the best!"~ Jessica Rose Guild
I am very grateful to have found the healing art of massage here in Santa Cruz in 2009 when I attended Twin Lakes College. I had an open mind, a curiosity about the body and a deep desire to get out of my own head and into my body. Little did I know that massage school would absolutely fulfill that desire and so much more. I fell in love with supporting people, working with the body and I have been creating space for my clients physical transformations and personal growth ever since.
After my massage therapy training I attended Luminous Body School of Energy Medicine where I delved into the world of somatic psychology and Energetic Anatomy that opened my eyes to how mind/body/spirit creates patterns of stress and tension in defensive reaction to the experiences of life. I learned a great deal during that program using massage, craniosacral therapy and energy work as therapeutic tools supporting personal growth and deep internal change. With these tools I support my clients to experience these deeper internal shifts when and if that feels appropriate for my them. This can have profoundly positive effects on chronic injury, pain and stress.
My intention with each massage is my clients greatest and highest of good, offering the opportunity for deep connection and transformation so they can find ease and happiness in their bodies and their lives.
I love the work that I do and I am grateful everyday I found my way into this world of massage and bodywork.
Thank you for taking the time to get to know a little about me, and I would love to offer that in return. Email or call me if you have any questions or a desire to connect with me. I look forward to hearing from you!